This train with locomotive and carts was done for the Child project (3D Studio model – Shots from Unity). I have recently abandoned 3D Studio MAX and started learning Blender instead. I always found 3D Studio unpleasent and counter creative to work with. I am very happy working with Blender and stunned about how well it is designed. Blender is free and can be downloaded here.
Child is an experimental game demo about war seen trough a childs eyes. Set in some ww2'ish setting a little girl has to find her way through a world in chaos of war. Visual style is B&W 3D graphics with a toon'ish style. Game development is currently on hold until funding is found.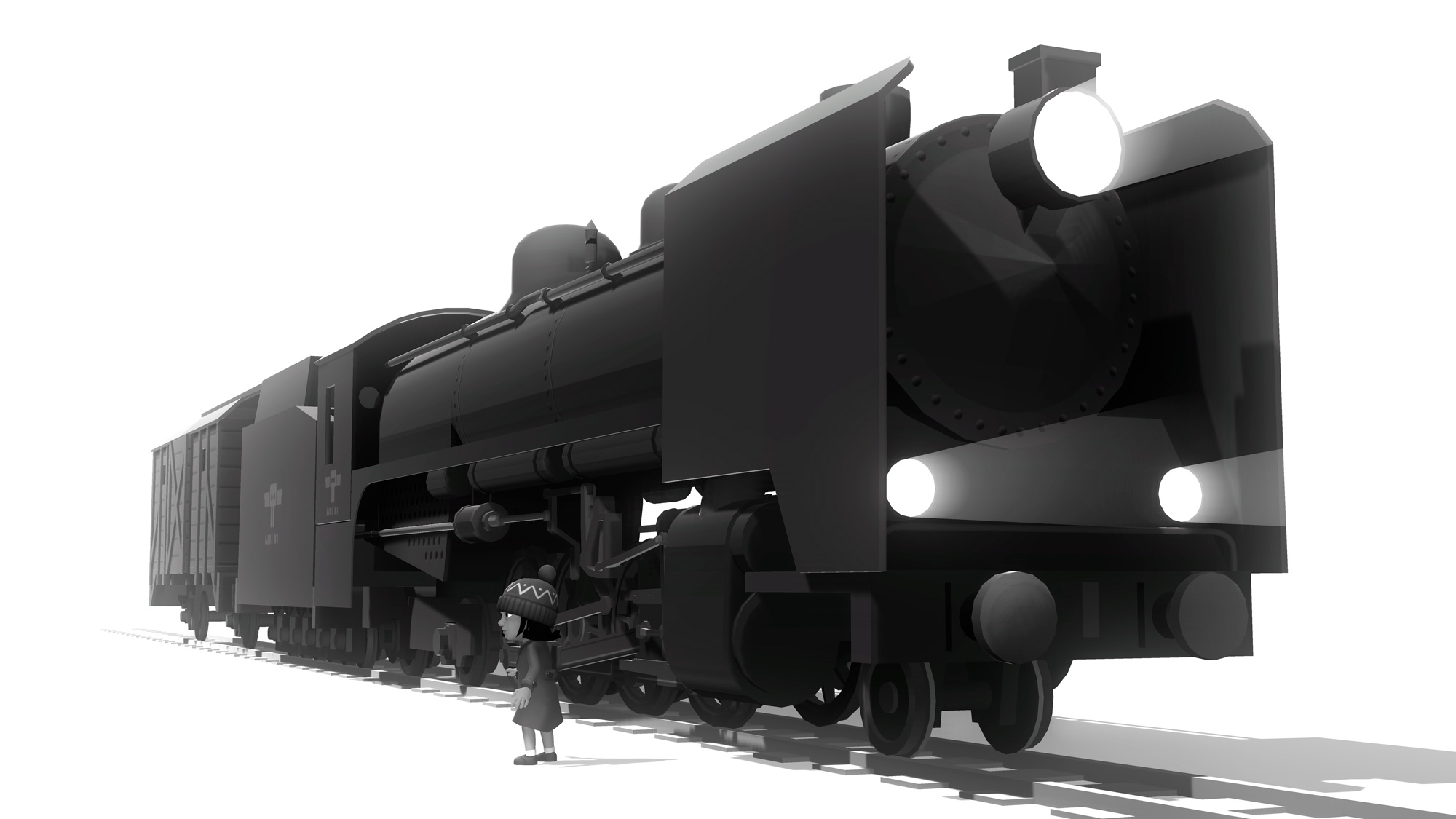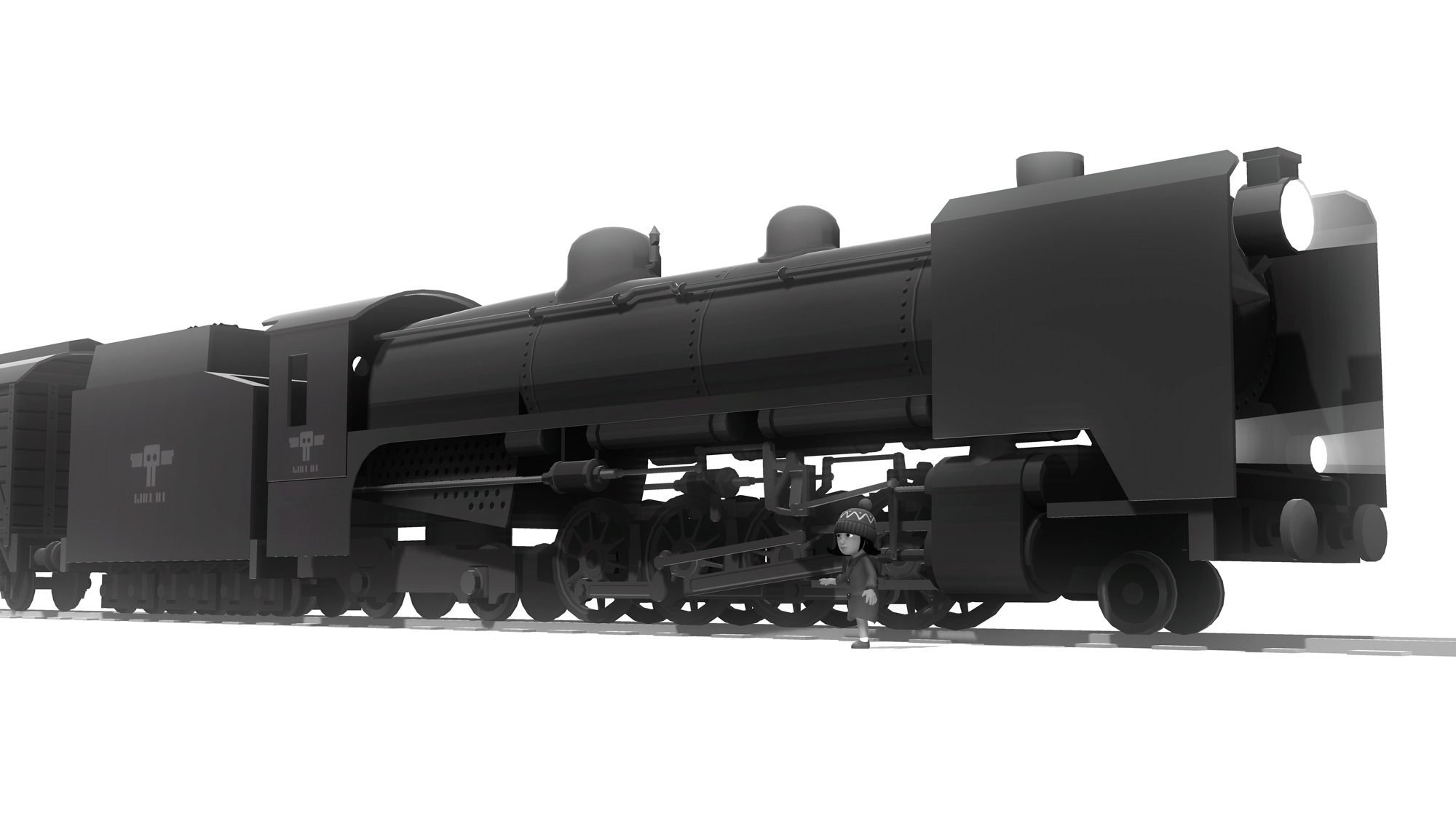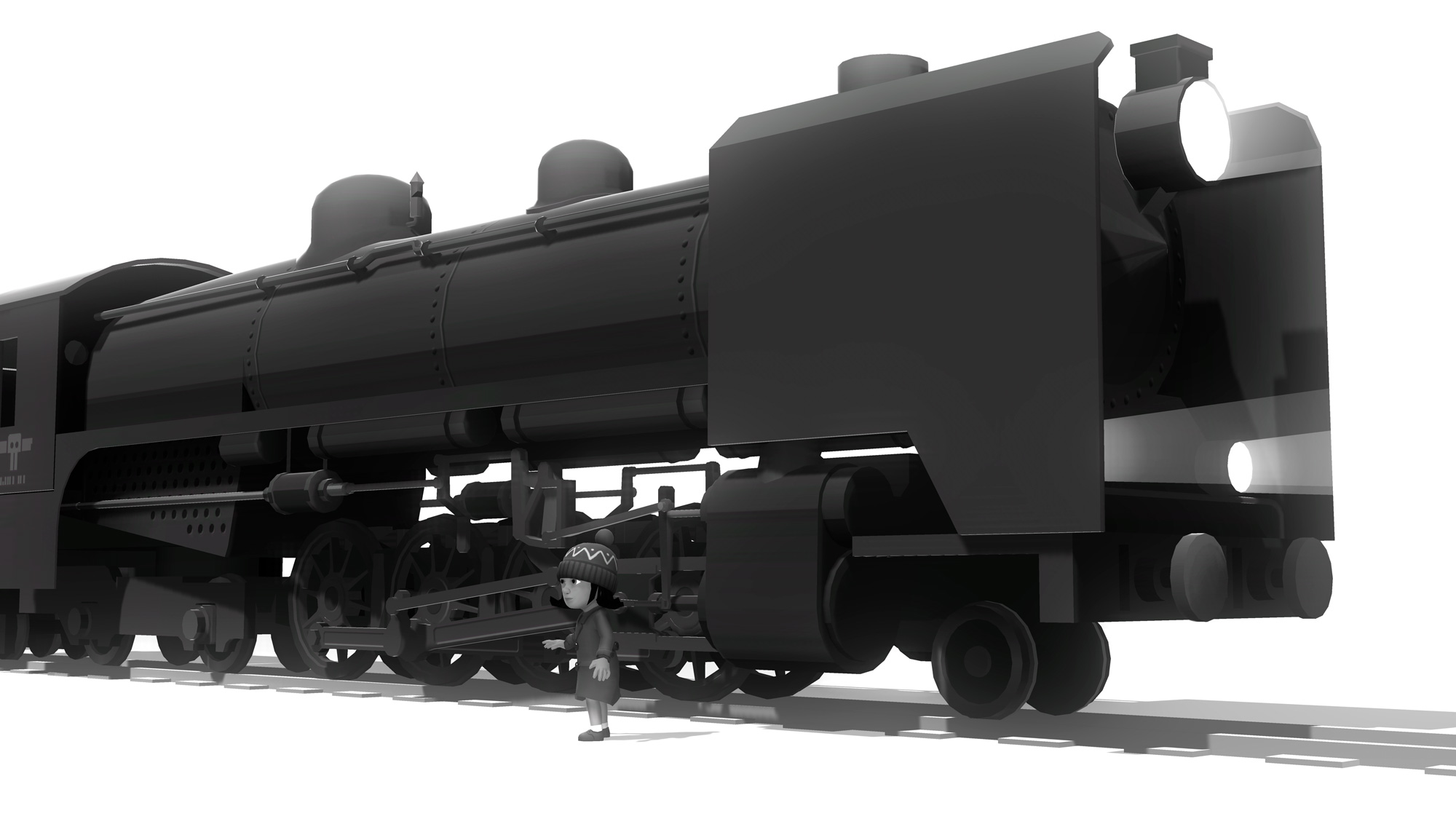 All mechanical parts on the model is animated and follows the wheel movement.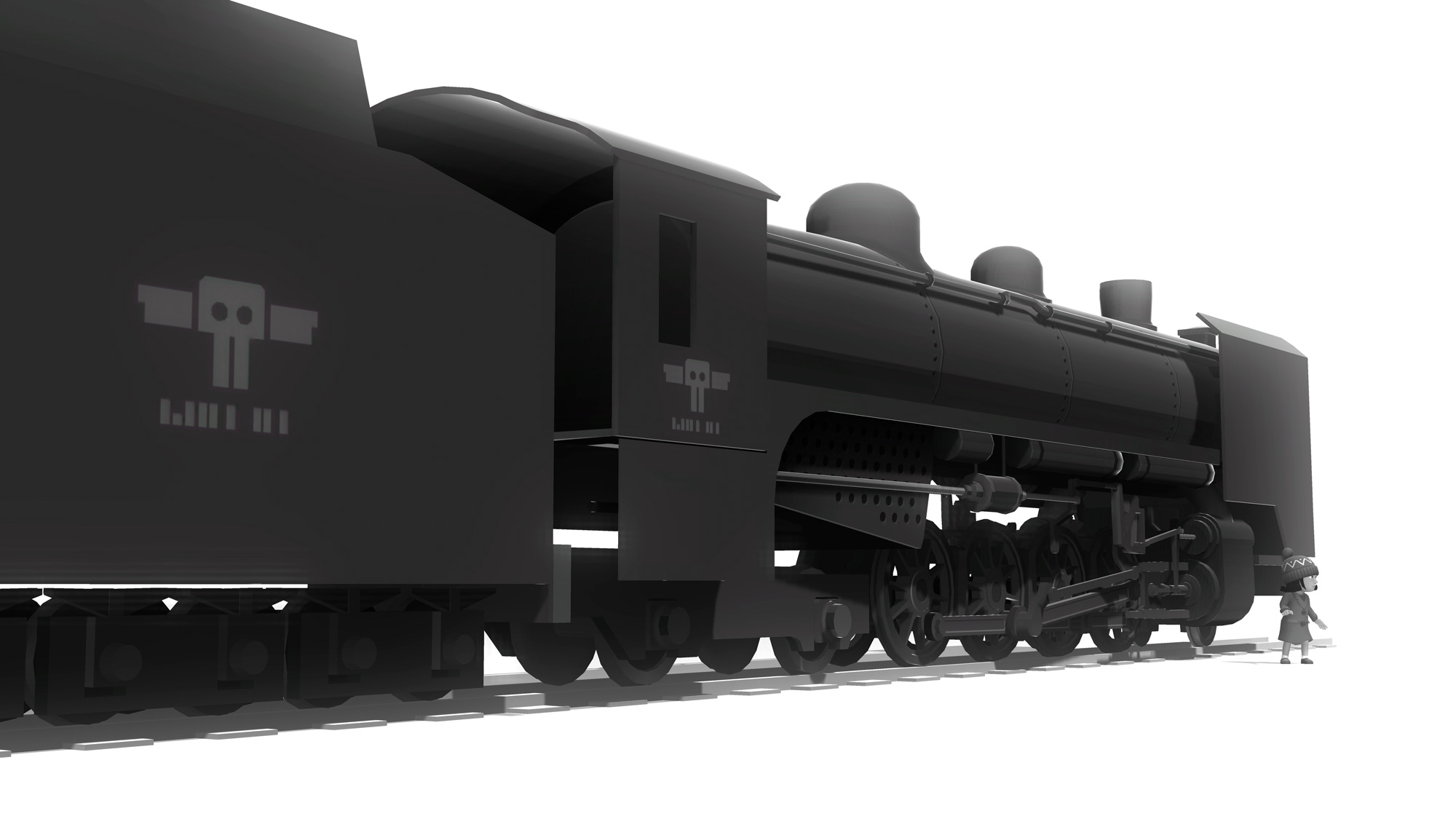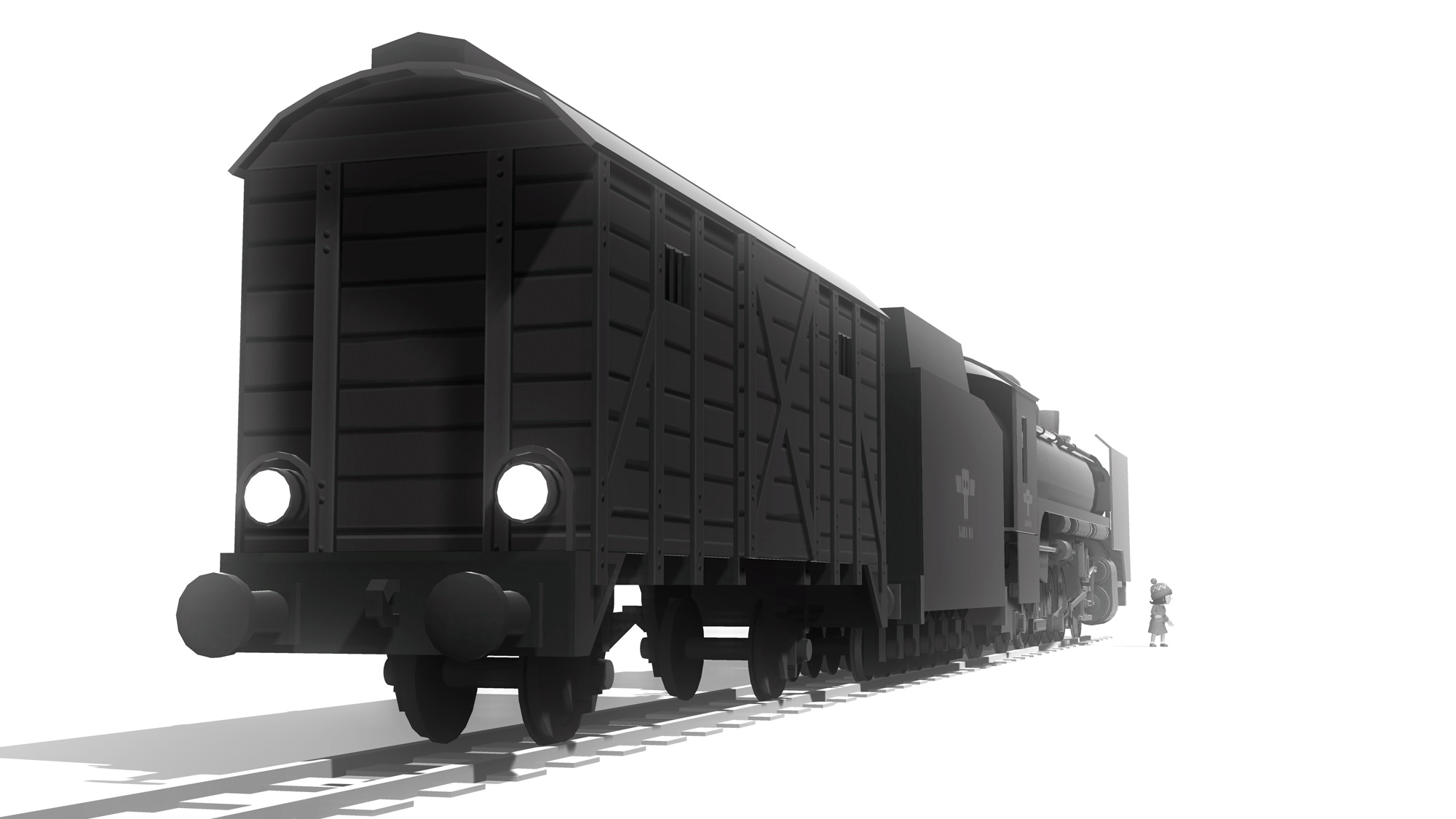 Shader is a simple half lambert with rim (fresnel). Shader Forge graph below. Screenshots from Unity scene. The fresnel creates a very nice rim around details and generel shape on the model. The pipes stand out with nice white lines adding a very nice toon'ish look to the picture. Further development of shader would be masking of areas where fresnel should have no effect, and maybe add a lightmap or vertex shadow support.