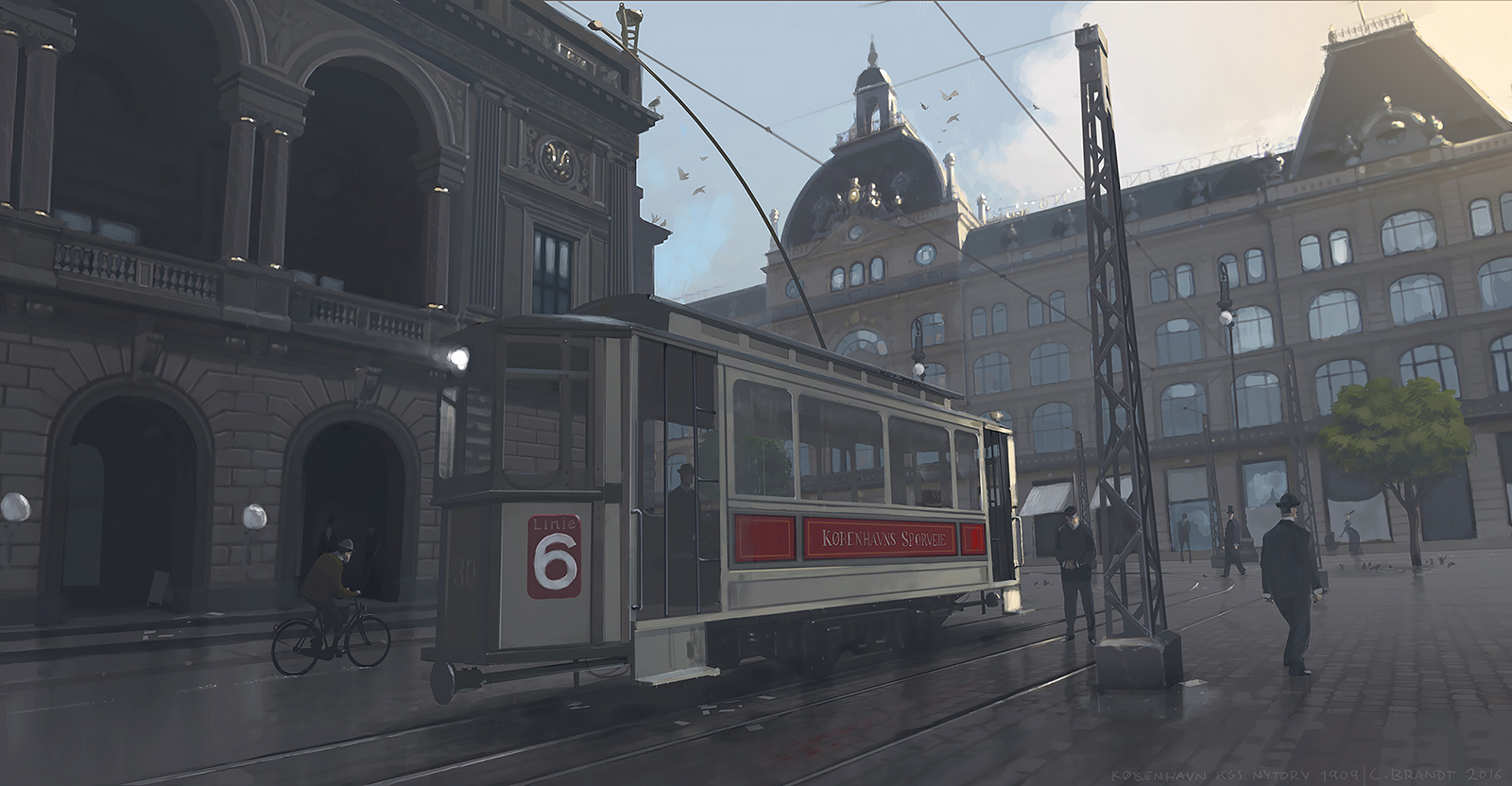 Concept Art - The Kings New Square, Copenhagen 1909
To the left, the Royal Theatre and in the background "Magasin du Nord". The trams has just been electrified and "The Drilling X" is passing by in the morning rain on his bicycle...
Concept artwork
It's always a challenge to visualize something in a believeable way. I use various tecniques from just painting it all from scratch to build up a 3D mockup, apply texture and create light and detail. I use Photoshop mostly.