Killing Pablo Escobar - Deadline Games 2007
Art Director / Concept Lead
This project was a very interesting pre-production based on the bestseller Killing Pablo by Mark Bowden and White Wash - A documentry book by Simon Strong - once banned by the USA.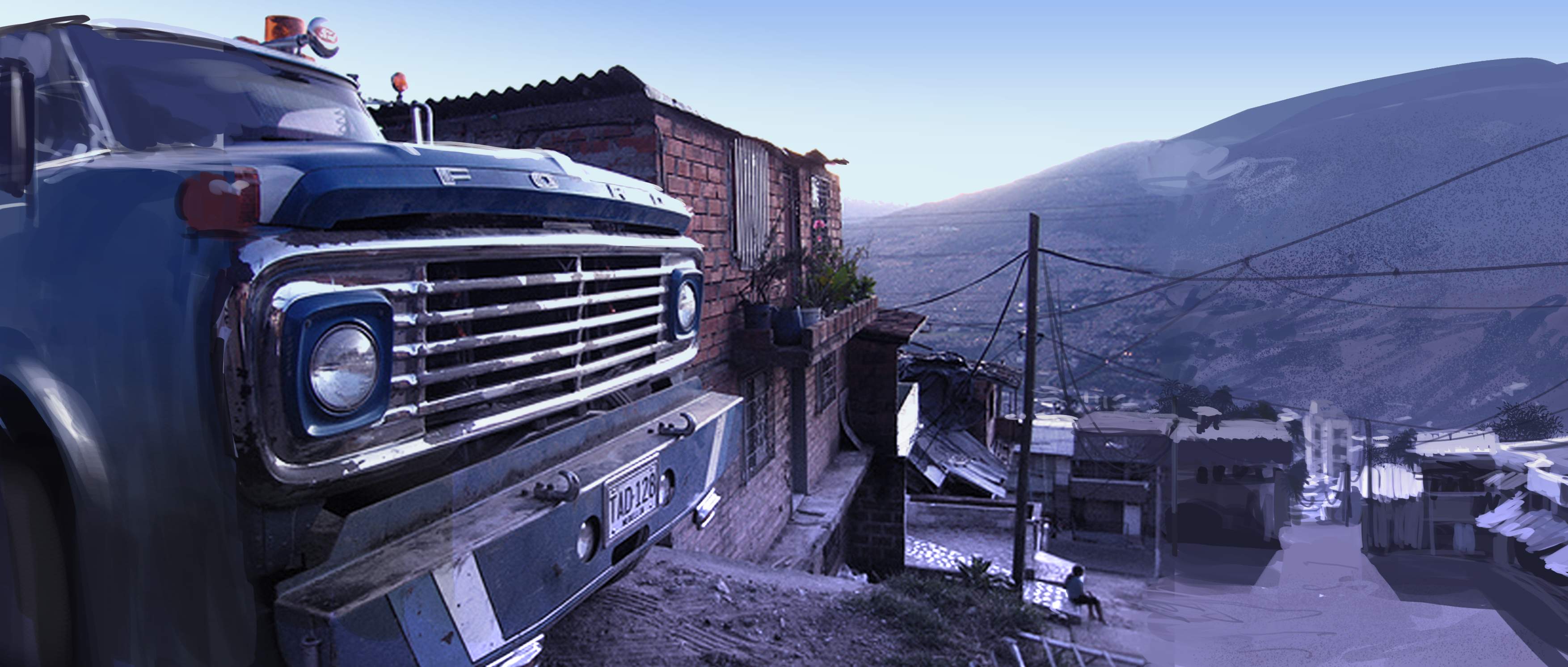 Killing Pablo Escobar
A lot of research was done on this project - concepting as well, but unfortunately the project was canned.
The game look was thought as a super realistic documentary style with hand held over-the-shoulder cameras, and eighties style film grain and colors.
The dev team was Jan Ditlev Christensen, Christopher Rabenhorst and myself as Art Director and lead. Together we developed good practices when for concepting, making our common style very consistent.
We used a technique using Sketchup as mockup tool and Photoshop for paintover and light.