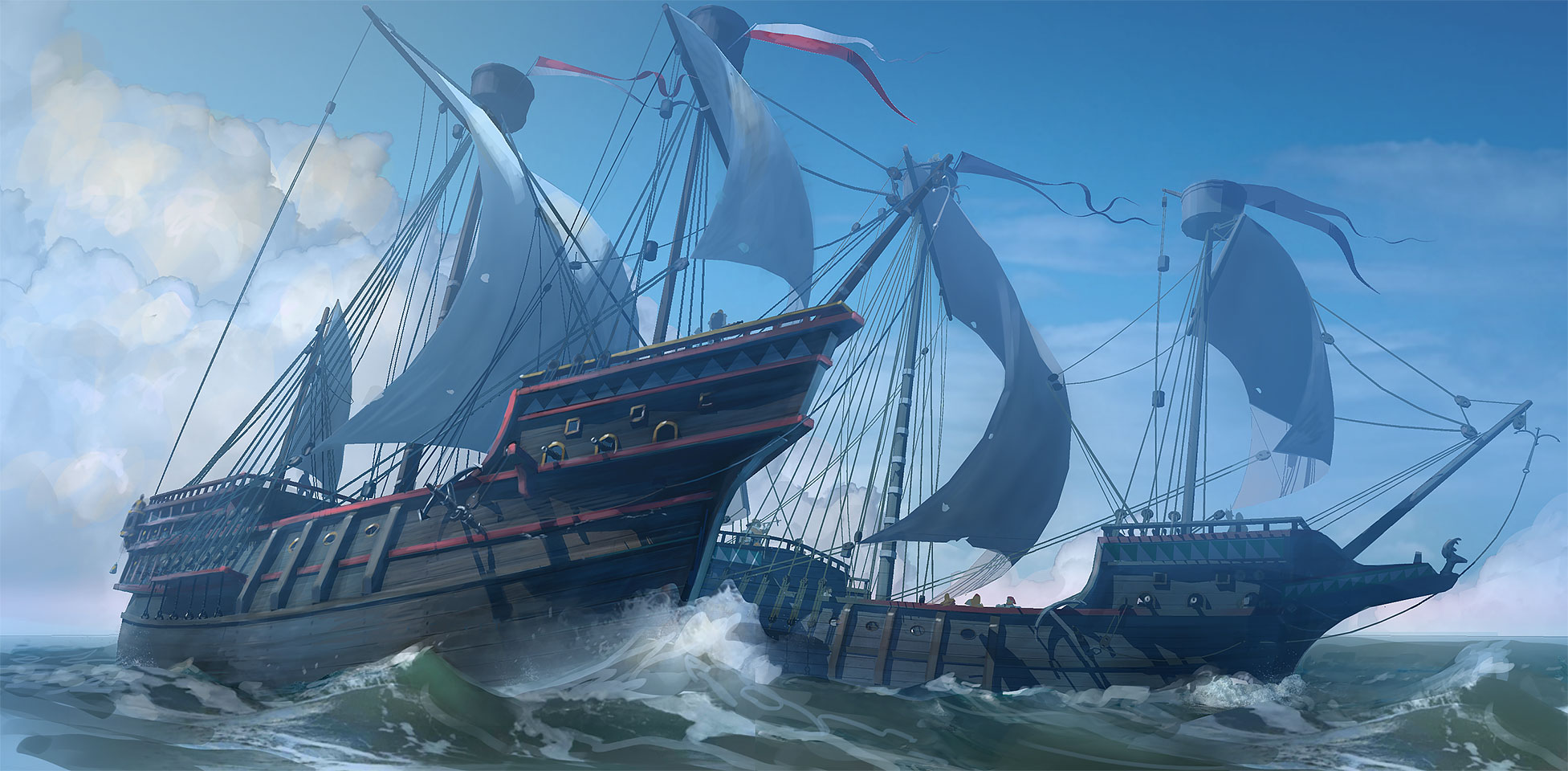 Concept Art - The Golden Hind anno 1577
The Golden Hind (in the background) was an English galleon captained by Sir Francis Drake, a famous privateer spreading fear around the globe between 1577 and 1580.
Concept artwork
It's always a challenge to visualize something in a believeable way. I use various tecniques from just painting it all from scratch to build up a 3D mockup, apply texture and create light and detail. I use Photoshop mostly.